1/4 Mile Stats - PROVEN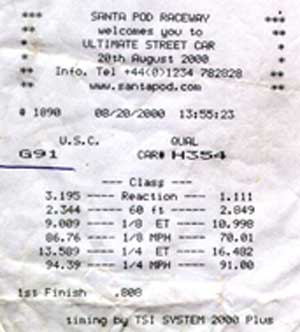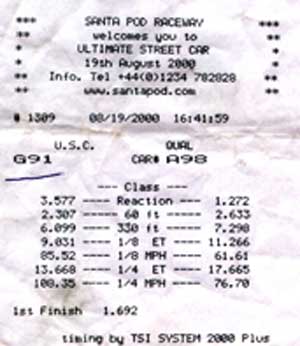 These times were both produced at Santa Pod during Ultimate Street Car 2000. Unfortunately the 13.5 run had an incorrect terminal speed of 94.39 MPH, it should have been about 110 MPH, as you can see from the other slip.
In my class of FWD Turbocharged upto 1500cc the only 3 cars that beat me were all driven by tuners not customers. so of all the cars driven by there owners mine was the quickest!!